Q. Do you Ship international and What is the price and shipping cost to my country ??
A. Yes we do ship everywhere in the world ! There is currency converter at top banner with JNS logo, you can choose EURO, USD, DKK and more, Shipping cost is calculated in shopping card. There is FREE Worldwide Shipping for all orders over 1000 DKK - VAT
To be able ship all packages over 1000 DKK - VAT for free, there is quite high shipping under 1000 DKK !!!
We Ship only with DHL Express fastest and safest Shipping out there ! Except Russia where we ship with POST DK
Q. Why is currency is different at paypal checkout ???
A. Currency changes every day so i can not keep up with updating it on my website. So you have to count that it is approximately cost in your currency
Plus PayPal have they own Currency converter that you can use for more precise pricing.
Q. VAT do i need to pay VAT if i am outside EU European Union ??
A. No all countries outside EU will not be charged 25 % of VAT, so look for prices without VAT
You will not be billed VAT at final stage in PayPal
To be sure you can click in the shopping card Estimate Shipping & Tax
look at picture below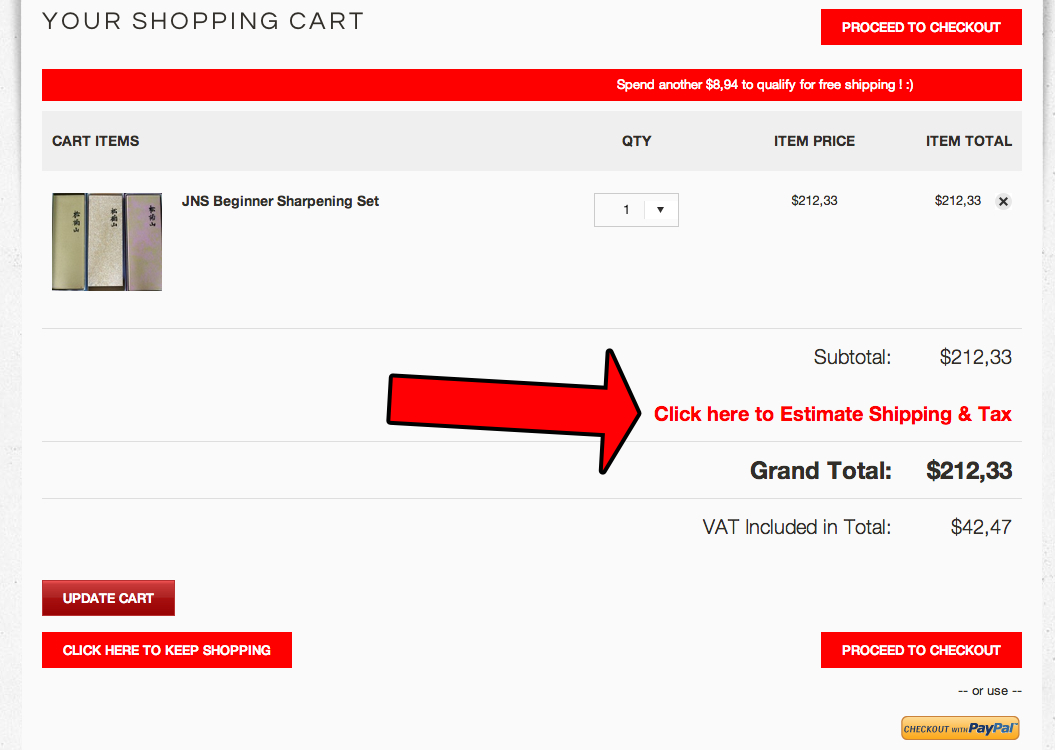 Q. What Payment can i use ??
A. I am taking PAYPAL payments and Wire transfer, with PayPal you can pay with your account or regular credit cards without creating account and payment will get through immediately. For Wire transfer, my account number will show at checkout and please allow 3-4 days to payment get through.
Q. Why is my currency wrong at PayPal payment ??
A. Please be advised, we use current exchange rates as provided by PAYPAL and only updated ones a month. The actual rate you pay will be determined by PayPal, and may (probably will) differ from what you see here. This is provided only to give you an idea of current rates, and implies no guarantees.
Q. I want to add more to my order, How do i do it ???
A. You contact me and i will add more to your current order. Then i will send you PayPal invoice to your email for payment
Q. I tried to pay with paypal but that didn't work, what should i do ??
A. First of all please make sure that you have Phone number in your paypal address !
If it is still not working then please contact me and i will send a PayPal Invoice
Q. Can i Pay with Credit Card ??
A. Yes you can Pay with Credit Card through PayPal without making PayPal account
Choose PayPal as payment and choose Don't have PayPal account option
Then fill out all info and pay :)